Dolls in shops: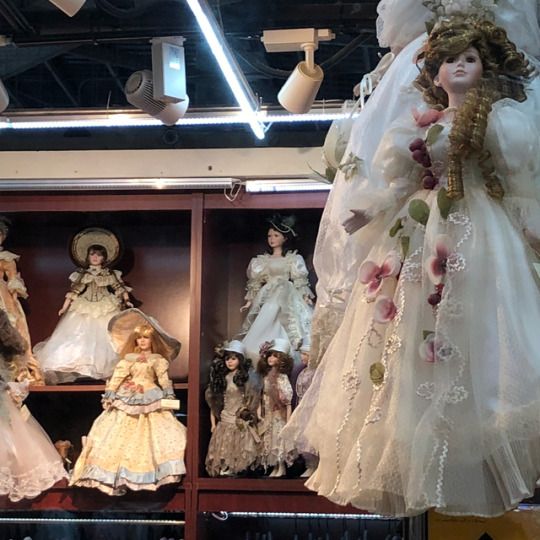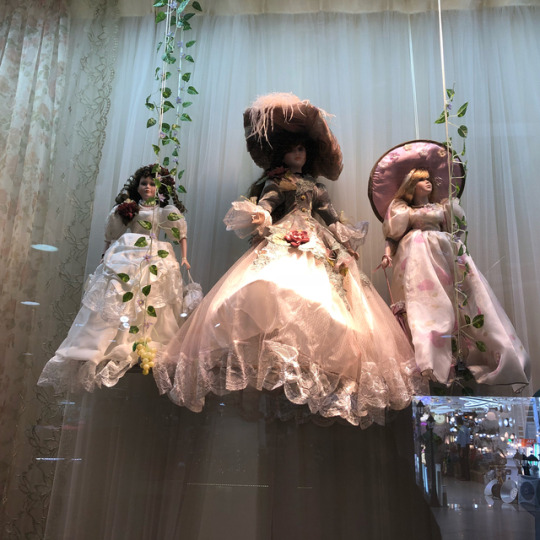 My collection: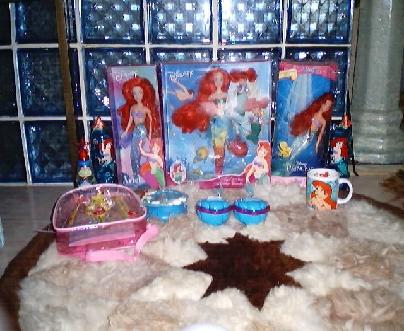 My very first special interest was The Little Mermaid when I was about 8. My dad came home from a business trip with her interactive storybook PC game and I was mermaid-obsessed for years afterwards and collected all the TLM merchandise I could find! I also collected books and anything mermaid-related. ;3; A lot of my things went missing or got opened (I mostly kept dolls in their packaging unopened!), played with, and wrecked by others, but a few items remain.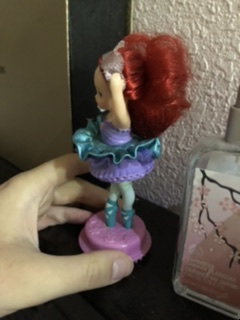 I really like this tiny ballerina! It reminds me of her music box and the Wish Upon a Starfish episode from the series... my friend's reminded of the original story instead, where she danced gracefully, but every step felt like stepping on knives... she's on a little pink magnetic base that's supposed to let her dance if she's placed in a separately-sold stage of sorts.
These are some of my oldest plushies! They can be worn around the wrist like bracelets as they have little cloth-straps with velcro. They're soft and cute. A white lamb with a pink face, a pink elephant with white inner ears, and a white bunny with a pink patch on its chest. They all have small, black sewn eyes, the lamb has a black nose, and the bunny has a little mouth and nose.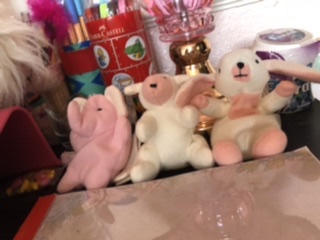 These pictures are very old! I don't know what happened to this figurine, many of the figurines I sed to collect are lost or broken... this little girl wears a bonnet and a ruffly dress, hugs a teddy bear, and sits on a heavy suitcase. She looks a little sad, I think she's leaving home.