Dolls in Media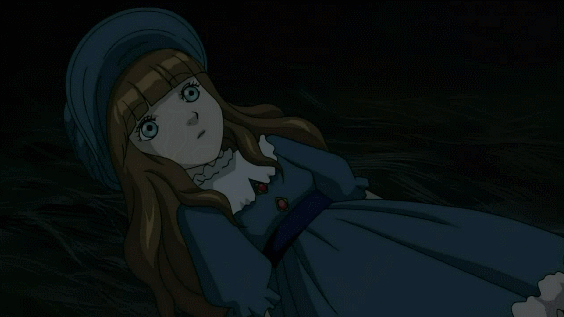 Catherine, Cosette's doll in Shoujo Cosette
Creepy depictions of antique dolls abound, which is a shame, they're very beatiful and artfully made, so I thought I'd collect pretty and positive depictions of them! They'e often depicted faithfully in anime, with rosy cheeks, painted lips, and defined noses, that they amusingly wind up less stylized than the human characters!
A Little Princess
It is difficult to imagine Sara Crewe—the quiet, thoughtful, imaginative, once-spoiled-and-doted-on child who copes with the loss of her old life by imagining she is a princess and telling stories—without her beloved doll, Emily, one of her father's last gifts to her and one of the only possessions she was allowed to keep. Preferring books to dolls, she seldom buys any and when she does, it's a great affair. She names Emily before she "meets" her and they visit several stores, trying to find her.
"Perhaps she had known her. She had certainly a very intelligent expression in her eyes when Sara took her in her arms. She was a large doll, but not too large to carry about easily; she had naturally curling golden-brown hair, which hung like a mantle about her, and her eyes were a deep, clear, gray blue, with soft, thick eyelashes which were real eyelashes and not mere painted lines."
~~~
"So Emily was bought and actually taken to a children's outfitter's shop, and measured for a wardrobe as grand as Sara's own. She had lace frocks, too, and velvet and muslin ones, and hats and coats and beautiful lace-trimmed underclothes, and gloves and handkerchiefs and furs."
~~~
"He got out of his bed in the middle of that night and went and stood looking down at Sara, who lay asleep with Emily in her arms. Her black hair was spread out on the pillow and Emily's golden-brown hair mingled with it, both of them had lace-ruffled night-gowns, and both had long eyelashes which lay and curled up on their cheeks. Emily looked so like a real child that Captain Crewe felt glad she was there.
This is how Sara and Emily are depicted in the World Masterpiece Theater* anime based on the book. Emily is said to be a French Jumeau doll in the anime, with expressive eyes and an open mouth.
*World Masterpiece Theater is a collection of anime seies by Nippon animation adapting classic books from around the world, primarily geared to children; despite often covering tragic stories, they often temper this with a Ghibli-like romanticizing the little things that make life beautiful, imbuing the stories with a spirit of hope and perseverence... all series before Cosette also have a similarly Ghibli-like art style, given staff in common.
Here are some other dolls shown in the shops visited in episode 2: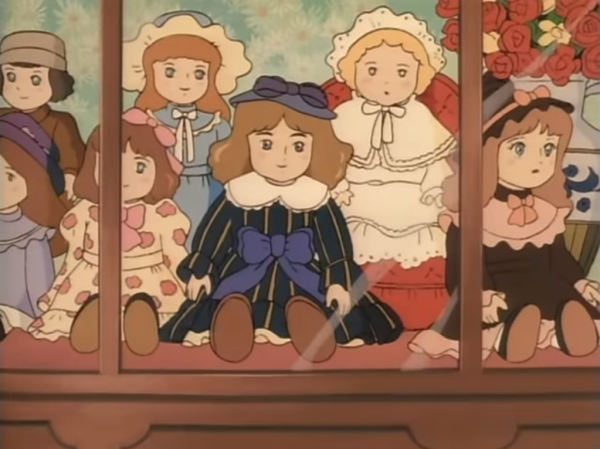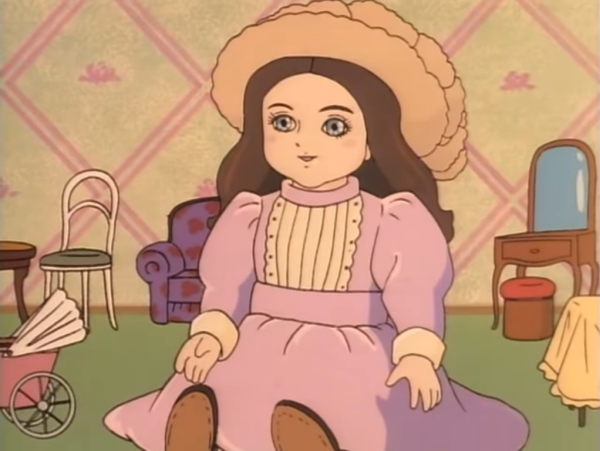 Shoujo Cosette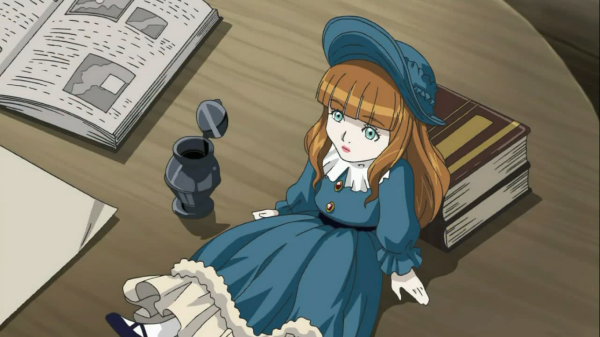 In the most recent World Masterpiece Theater anime, Shoujo Cosette, an anime based on Victor Hugo's Les Misérables, Jean Valjean purchases a doll for Cosette, which she names Catherine and always carries with her.
Ikoku Meiro no Croisee
Some dolls we see in episode 8: Nursery, where Alice shows Yune the nursery she played in as a child.
little heart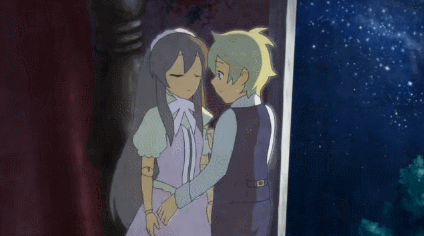 A short and sweet independant animation about two ball-jointed dolls from two shops at opposite sides of the street (you can watch it on the animator's YouTube.). The setting is vaguely vintage, western-inspired, but doesn't seem to fit a specific era as far as I can tell. The focus is on the dolls and their relationship, anyway... it's very cute!
Bonus: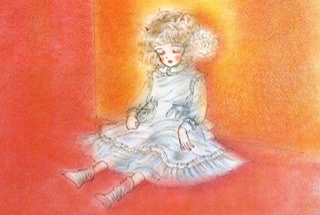 While not intended to be a doll herself, Swano Chibineko, the heroine of The Star of Cottonland, is as tiny as a doll, with a dreamy airbrushed blush and painted lips, giving her a very bisque doll-like appearance—as she's actually a kitten who imagines she could one day be human! The cats in this classic shojo series are stylized as tiny, cat-eared and cat-tailed humans (nekomimi), but in the more innocent way the concept began rather than the more sexalized depictions common now.
This similarity likely inspired a couple of collector's item bisque dolls based on her.

"White Dream Chibineko." This bisque/stuffed catgirl was a limited release of 500 pieces, released in 1985. Dress variations are blue, yellow and (probably) pink.


"Yumemiru Chibineko." The 2006 rerelease of the above. The source of the above pictures and infomation, with more to read and see, is shoujodolls.